The very latest image uploaded is displayed below. Other recent uploads can be viewed on the
Latest Images
page while popular pictures can seen on the
Most Viewed Images
page. Alternatively, you can try out some multi-shot sequences of a
calving Alaskan glacier
in Prince William Sound or
six Spoonbills taking off
from the Brownsea Island lagoon or the
Aurora Borealis
in Iceland - best viewed as slideshows.
LATEST TRIPS!!
COSTA RICA, Juan Castro Blanco & Piedras Blancas National Parks (January / February 2017)
PANAMA (August / September 2016) - Gamboa (including Pipeline Road), Boquete & Bocas del Toro
SCOTLAND (August 2016) including
Rothiemurchus
Ospreys and Chanonry Point (Moray Firth) dolphins
RSPB BEMPTON CLIFFS
, Yorkshire (June 2016)
FARNE ISLANDS & NORTHUMBERLAND COAST (June 2016)
WWT SLIMBRIDGE
(March 2016)
HELP!!
I've added a page for
unidentified birds
which I've encountered abroad. Let me know via the Contact page or
email
if you can identify the unidentified! Also please help me by correcting any misidentified species or otherwise incorrect information. Many thanks.
NORFOLK WILDLIFE TRUST CHRISTMAS CARD
A re-cropped version of this
Stoat in snow
image taken at
Holme Dunes
, Norfolk has been used for one of NWT's 2015 Christmas cards.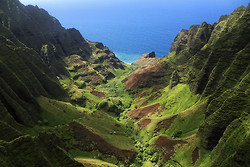 Gallery
BIRDS
Includes images of species from the UK as well as Costa Rica, St Lucia, Kenya, South Africa, Alaska, Australia, New Zealand & China. UK bird photos were shot mainly in Oxfordshire (Otmoor RSPB & Farmoor Reservoir) and Dorset (Brownsea Island & Arne RSPB).
WILDLIFE
A collection of animal photos from around the world, mainly UK, Kenya and South Africa but also a few from USA and Australia. This portfolio includes both animals in wild and those that are captive, for example, in zoos.
TRAVEL
Some selected shots from my travels. Long haul destinations include South Africa, China, Australia, New Zealand, Canada & USA. Closer to home, there are images from both UK & European (mainly cities) locations.
INSECTS

REPTILES & AMPHIBIANS

PLANTS